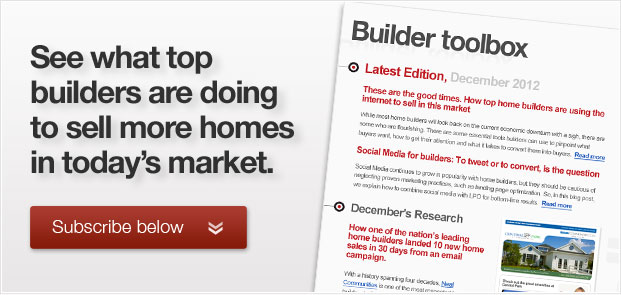 If you've been wondering what tools builders are using to produce stronger sales than ever, then get up-to-date with the free Builder Toolbox – a quarterly email newsletter with tips and resources for producing outstanding results using the latest online marketing tools.
Builder Toolbox e-newsletter provides tips & best-practices for:
Converting web leads to home sales
Using email to nurture leads in the sales process
Getting qualified traffic to your site
Speaking the language of today's buyer
We don't want to clutter your inbox, therefore we only compile relevant, timely information related to getting more leads and closing more sales. Presented by the Bokka Group, whose insight stems from 15+ years as online marketing managers exclusive to the home builder industry.